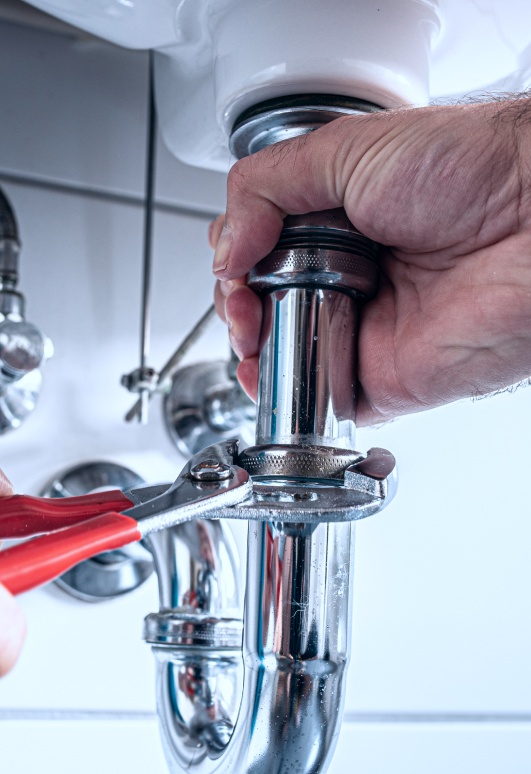 Receive Top-Quality Plumbing Services in and around Beaumont, CA
For over 40 years, RLC Plumbing has been providing top-notch plumbing services to residential and commercial clients in and around Beaumont, CA. We're highly trained and experienced—all the more reason you can trust us to get the job done right.
Here are some things you should know about us:
Plumbing Services You Can Count On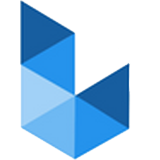 As a full-service plumbing company, we offer water heater repair, faucet repair, plumbing repair, leak repair, and drain cleaner solutions—so no matter what plumbing concern you're dealing with, we're the team for you. We're always ready to assist you!
A Reliable Plumbing Company
At RLC Plumbing, we believe that your plumbing should be handled by a team of professionals who are equipped to handle any job. As a company, we have a combined experience of over 65 years, and it shows in our top-quality workmanship and exceptional plumbing services. We never take advantage of our clients, either; we're always fair in our pricing. We're a family-owned business that takes pride in offering same-day response times and high-quality service. If you're looking for someone reliable, dependable, and easy to work with—someone who will get the job done right—you've come to the right place!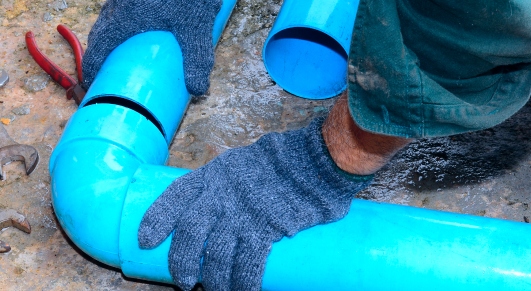 Best Value for Your Dollar
Speak to a Plumbing Expert
Here's What Our Customers Are Saying
Great plumbers, on time, cleaned site after job and reasonable pricing. Will definitely use them again!

Read more

Ralph was professional ,friendly, and informative !

Read more

They came out quickly, fixed my clogged drain, and stayed inside budget. Will def use them again!

Read more

Great work! Came on time. Reasonable prices with knowledge and experience. Highly recommend and trustworthy. If you want someone who shows up, works efficiently, and cares about you and your home. This is the professional you want to hire.

The service is exceptional , super professional, and super easy to do business with and full of knowledge. I will use this company for all my plumbing needs . He was on time , great work and very fair pricing . Awesome job . 👍

We were having problems with our shower cartridge. It was leaking whenever the water was turned on so we made multiple calls to local plumbers. The ones we called charged at a high price just to come inspect (one company told us it would cost $300 for them just to come look). Further searching led us to try out RLC Plumbing. We made the phone call and asked about the pricing and were looking at around $170, which was more reasonable. Within 30 minutes Ralph Ramirez arrived at our house and began to inspect the shower. Ralph was very informative and friendly! He explained to my brother that the cartridge was not inserted thoroughly and that is why the shower leaks. Then he proceeded to fix it in a timely fashion. Due to our problem being quite minor, Ralph did not charge us. Do not hesitate to contact RLC Plumbing! They are informative, efficient, friendly, and charge at reasonable prices. We will be referring to RLC Plumbing from now on!

Read more

Ralph showed up. He was knowledgeable and experienced. He showed up when he said he would. He diagnosed as cracked tank and provided recommended fix. I highly recommend them for your plumbing needs.

Read more

Ralph was excellent. He supplied and installed hardware from house to natural gas BBQ. He was efficient and friendly. We will keep him in mind should we have other plumbing needs in the future!

Read more

Install, Repair or Replace Plumbing or Fixtures excellent service

Read more

TL:DR? Stop reading and call them. Half the price and twice the honest professionalism of area competitors. Long Version: Called a competitor; rhymes with photo scooter, and they quoted me twice the price of RLC Plumbing even after, "Lemme cally boss and get you a discount." RLC Plumbing set the appointment for the next day. They were on time, quick, and under half of competition. Long overdue, RLC Plumbing also replaced the water pressure regulator for my home. Also at around half the price of other quotes. Just call them. I will longer be calling anyone else. They have earned my loyalty.

Read more

After 5 days and 7 other pluming companies RLC repair my plumbing problem in 1 hour with basic service. They are the Best in Beaumont Ca Great Job

Read more

GREAT plumber at a very reasonable price!

Read more

My shower stopped running cold water, just blistering hot, because the valve was solidified from minerals and time in my 20 year old house. RLC plumbing came and completely fixed the issue in one day. I will definitely be calling them for all of my plumbing needs and you should too! They were very professional, competent, and fair.

Read more

Install, Repair or Replace Plumbing or Fixtures Very prompt service, and got my fountain in record time. Very professional.

Read more

Great customer service and a quality install with affordable rates. Would recommend %100.

Read more

Install, Repair or Replace Plumbing or Fixtures Service was wonderfuland he answer a few questions for me.. Thanks again Ralph! Great job.

Read more

Install, Repair or Replace Plumbing or Fixtures Excellent service; listened to my needs and it shows in the quality of work they completed for me.

Read more

When other companies over charge RLC has honest prices. Would recommend every time.

Read more

I had a leak in the roof I called RLC plumber and he came out straight away I was so grateful to them I will recommend them to anyone.

Read more

Great experience. Came out the next day for a quote to connect some water lines to my garage. And the job was finished within 1 week. I'm happy with there work. I'm new in the Beaumont-Banning area, was nervous I wasn't going to be able to find me a go to plumbing company for any work that needs to be done. But call them, you won't be disappointed.

Read more

Ralph was great. Other local plumbers said they were booked up for weeks, but Ralph came by the next day, I had 3 problems he fixed up for me and his charges were reasonable. I will be recommending him to others.

Read more

Ralph and his crew are #1. My husband and I are grateful for the thoroughness of their work. They took care of 5 separate issues in one day. Thanks so much!!!

Read more

I had a leak under my kitchen sink, I called this company at 10am they were At my house by 1pm. Robert was friendly, professional and knowledgeable. He was on time, trustworthy and most importantly, honest. I would highly recommend RLC Plumbing. Thank you again!

Read more

Job was finished quickly and professionally. Great customer service.

Read more

Mr Ralph Ramirez thank you from our Hearts ,the service he provided was beyond our expectations. He provided a service that most plumbers charge just for a service call.He not only completely replaced our sink plumbing but returned and installed our sink faucet plus fix our dishwasher all for a low cost.We will never go no other place now except RLC plumbing Beaumont ca..We cannot Express our gratitude enough for your kindness and the awesome work perform.(Call the man) you will be extremely Happy Thank You Gregory and Linda Gomez.

Read more

Jennifer Joseph (Transitional Kindergarten)

Highly Recommend RLC Plumbing! On time, very professional, and just a great guy. if you are looking for a plumber that has many years of experience in the industry , give him a call.

Read more

I'll be contacting RLC for all my plumbing needs and here's why: I had a small leak behind my toilet. The first place I called, gave me a quote for $6,800 and said they would have to re-pipe my whole house. I then called RLC Plumbing for a second opinion. They came the same day, and without hesitation, told me they could fix my problem for $125. Well, they did that job and fixed another issue I had in my other bathroom (changed a broken valve) for $200 out the door. THAT'S A LOT DIFFERENT THAN $6,800!! I appreciate the professionalism and quality work! No need to look further! 10 stars from me!!

Read more

Ralph fro RLC Plumbing was great. He was on time for initial estimate and was also on time when he came to do the work. Initially, Ralph was going to come at a later day to do the work but he was considerate of my situation and did the work the next day. The price I got from RLC plumbing was really reasonable and affordable. I received quotes from other plumbing companies but those prices where outrageous and opportunistic to the situation. Sometime in the near future, I will call Ralph to come and to some additional work to my house. RLC has removed all my stress regarding plumbing issues at my house. I strongly recommend RLC for all your plumbing needs.

Read more

Great couple of guys, affordable pricing fast service and good clean work. I also like that you can text them, it was helpful.

Read more

Ralph was very knowledgeable, helpful, quick to respond and very responsive to all my questions and needs. I would highly recommend him for any plumbing needs. Very nice and knew his stuff.

Read more

I recently needed to replace my home's water heater. I got quotes from 4 different places. RLC came in the lowest, but what really earned them the job is Ralph's responsiveness and willingness to answer all my questions. Before I gave him the bid, I must have had at least 5 phone conversations and numerous emails. All answered promptly and with unbiased information. The job was done quickly, cleanly and with great quality and professionalism. I now have my go-to plumber for all my plumbing needs.

Read more

Was early for appointment. Knew what needed to be done and in a timely manner. Very reasonable rate. I would highly recommend this company to anyone needing plumbing services.

Read more

Install, Repair or Replace Plumbing or Fixtures I waited for my home warranty company to man up and fix my hot water tank. 2-10 home warranty is supposed to be the best. What a joke. I've been waiting since November. They sent to morons out that did nothing. I got sick of waiting and went to Angies list/ home adviser and RLC saved the day. They fixed what I waited for 2-10 to do in less than 24 hrs. No more hot water problems. Im gonna use them again today for another faucet deal 2-10 dropped the ball on. Ralph is the best Prompt, good communications, fast resolution.

Read more

Install, Repair or Replace Plumbing or Fixtures Great service. On time and repair to my outside faucet was great. I would recommend for any plumbing needs.

Read more

Install, Repair or Replace Plumbing or Fixtures They have great customer service and great price. Overall a fantastic experience. I would highly recommend them.

Read more

Repair or Install Gas Piping

Read more

Install, Repair or Replace Plumbing or Fixtures Mr. Ralph Ramirez was prompt and extremely knowledgeable.

Read more

Install, Repair or Replace Plumbing or Fixtures Very professional, great service and amazing price! All my future plumbing needs are definitely going to be taken care of by RLC Plumbing!

Read more

Install, Repair or Replace Plumbing or Fixtures The plumber was very professional, arrived on time and repairs were done in a timely fashion.

Read more

Repair or Service a Water Heater Ralph & his son were great! They came out on New Years eve and replaced my broken hot water heater. They came on time, got the job done, and did it all with a great attitude. Couldn't be more satisfied. Thanks Ralph!

Read more

Install or Replace a Water Heater Work done in a timely manner. Reliable, professional and ON TIME!! We now have our go to plumbers to call in the future.

Read more

Install, Repair or Replace Plumbing or Fixtures The crew arrived a few minutes early. They were professional and courteous. The quality of their work was excellent. After installing the new faucets/sprayer they showed us how to operate them. They cleaned everything up after they were done working. We would not hesitate to recommend them to others and intend to use them in the future for any plumbing needs we have.

Read more

Install or Replace a Bathtub The entire crew was very professional and courteous. They were very careful as they went through the house and made sure everything was cleaned up perfectly. The quality of the bath tub and surround looks excellent and is exactly what we wanted. Outstanding service. We would highly recommend this company!

Read more

Install or Replace a Water Heater The crew arrived on time and did an excellent job.

Read more

Install, Repair or Replace Plumbing or Fixtures On time, friendly, honest, prepared, clean, concerned. I put RLC plumbing On my speed dial. I will call on them in the future. 5 stars

Read more

Repair or Service a Water Heater Very honest and professional. I would hire them again.

Read more

Install or Replace a Shower I would rate 10 stars if possible. Very reasonable price ,also took on some extra work.Excellect shower install by Ralph and coworkers.

Read more

Install or Replace a Water Heater Very knowledgeable, had every tool needed and good co-workers. Went beyond the water heater to check out other possible plumbing problems asked about. Good quality, honest, clean.

Read more

Install, Repair or Replace Plumbing or Fixtures Perfect! Great price and VERY thorough. Double checked everything and answered all questions before leaving. We will never hire anyone else for plumbing installation and repair.

Read more

Install, Repair or Replace Plumbing or Fixtures Perfect! Great price and VERY thorough. Double checked everything and answered all questions before leaving. We will never hire anyone else for plumbing installation and repair.

Read more

Ralph was nice he took his time and he was earlier than the appointment time we set up which was great for me also I liked that he wasn't in hurry to leave Ralph and his coworker did a good job.

Read more

Install, Repair or Replace Plumbing or Fixtures Plumber was on time, courteous,explained problem & cleaned up after himself.

Read more

Install, Repair or Replace Plumbing or Fixtures The quality of their work was great. Their rates are affordable. They always showed up on time and were courteous and friendly. If you want to hire a plumber who won't rip you off, these are the guys for you. I highly recommend them.

Read more

Install, Repair or Replace Plumbing or Fixtures He has great customer service, value, and great work.

Read more

Install, Repair or Replace Plumbing or Fixtures He does good work. Really professional and gives great prices.

Read more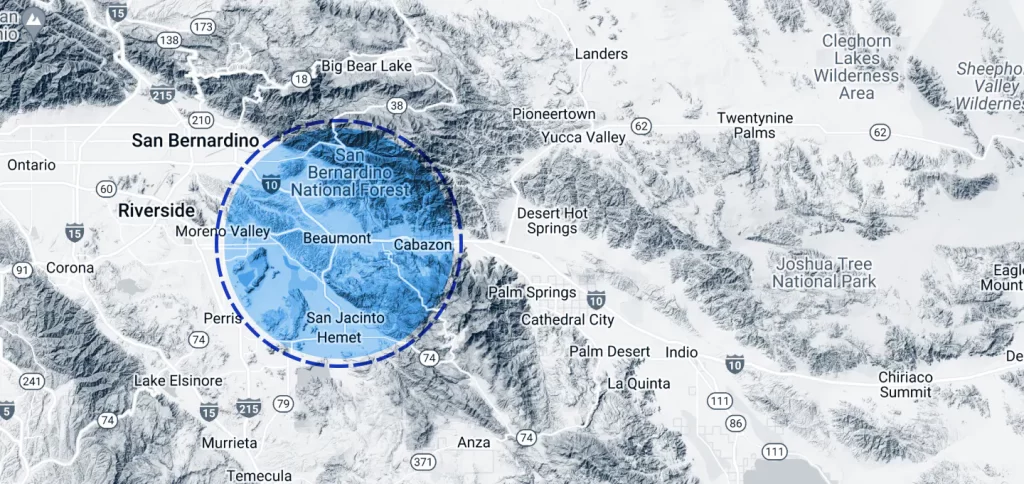 Hire Us for Your Plumbing Needs